How do we use Applied Behavioural Principles at our clinic?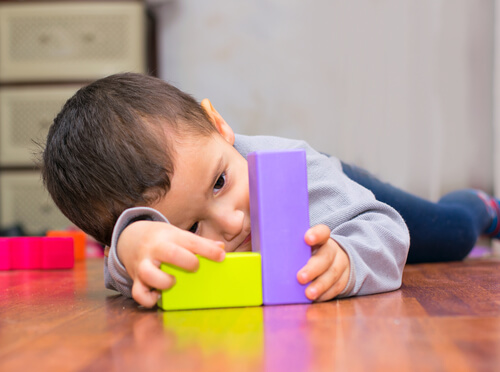 Children will engage in challenging behaviour for various reasons. There is always a 'function' underlying their behaviour. Generally speaking, it may be as a way to get something good whether it be a tangible thing or a feeling, or they might do it to get away from something that they don't like or that makes them uncomfortable.
At Azza's clinic, we are commited to examining underlying reasons for challenging behaviour displayed by any child. Our clinicians are trained through their qualifications on how to assess the function of a particular behaviour. Once the function of the behaviour is determined, then we look for ways to help our kids fulfil that need in a way that keeps them safe and is functional. In Applied Behavioural Analysis (ABA), this is referred to as a replacement behaviour. Whatever our clinicians decide to teach it would be something that we determine based on the child's strengths and preferences whilst also working with parents or guardians of the child since they know their child the best!
At ACPC, we consider the following when setting a particular treatment plan for a child:
1. Individual differences
The initial stage of investigated the underlying reasons behind the challenging behaviours is to determine whether changing such behaviour needs to be addressed in the first place. In doing so, we work collaboratively with the individual and their families to examine the nature of the behaviours and prioritising which behaviour seems to be having a significant impact on the child and family's quality of life. The second stage is to meet with the child and learn as much as we are able to about the child in terms of their overall development (i.e. language level, play skills, temper regulation), their strengths and interests, what types of things are they really good at it and what motivates them, things that they may dislike and the types of skills that would benefit from further development and training. Such information is vital when developing the individualised treatment plan for the child and their family.
2. Reasons underlying the challenging behaviour
It can be difficult for a parent or guardian, being emotionally attached to their child, to determine underlying reasons to challenging behaviours displayed by their children. As trained professionals in behavioural analysis, we work on analysing particular behaviours to help the individual to learn a new way to meet their needs, and assist families in understanding and managing displayed behaviours. It is important to involve trained professionals because there are tools that they have learned about that can help identify why it is happening.
3. Teaching a new behaviour / skill
Intervention at our clinic that is based on ABA principles works on empowering the child by teaching more effective skills to get their needs met in a more functional manner. In doing so, it is necessary to observe the child's developmental level, build rapport, interact and review the child regularly during sessions at the clinic and in the preschool/school setting. This would involve working with teachers, and other therapists including speech pathologists and occupational therapists.
4. Taking into account that the "student is always right"
ABA works in the framework of "If the person we are trying to teach is not learning what we are trying to teach then we need to change how we are teaching". Reasons as to why a child may not be learning could include the possibility of selecting the wrong thing to teach; or that the skill is too hard and we need to teach the basics first prior to jumping to what the child is 'expected to know'. We therefore aim on breaking down each skill to the child's developmental level (i.e. level of understanding, readiness, temper regulation, attention/regulation etc.).
At Azza's clinic, we are passionate about working with children with an autism spectrum presentation and their families using ABA principles, alongside others therapies (e.g. DIR-Floortime). Our treatment plans are individually tailored to assist your child's and family's needs. Our role as professionally trained therapists, is to help improve the quality of life for children with autism and their families to empower them with new ways of understanding, managing and thus reducing challenging behaviour.
For further information, please do not hesitate to contact our clinic.
Summary Adapted from: Sarah Kupferschmidt, AutismDailyNews
http://www.autismdailynewscast.com/applied-behaviour-analysis-aba-challenging-behaviour/28818/guest/