Important Corona Virus (COVID-19) Information & Infection Control Plan

Updated 21st March 2020
This information is for all staff & current clients of ACPC Psychology & The Adolescent Wellbeing Clinic
IMPORTANT INFORMATION ABOUT CORONA VIRUS (COVID-19)
Most people in our community would now be aware of Corona Virus (COVID-19). As the number of coronavirus cases rise across Australia, the level of anxiety within the community is increasing. Feelings of worry and unease can be expected following a stressful event, such as the recent declaration of a global pandemic, however, it is important that we learn to manage our stress before it turns to more severe anxiety and panic.

Corona Virus can be high risk for certain individuals including elderly people and those with compromised immune functioning. Up to date information about Corona Virus, including symptoms, testing, and other important information, can be found on the Department of Health website.
As a health service, it's important that we continue to operate as long as possible and with as minimal disruption to our clients. This means it's a good idea for our service to make some sensible changes to support the health of our clients and staff.
WHAT IS ACPC DOING ABOUT CORONA VIRUS?
The following lists a summary of measures that ACPC is putting into place:
SOCIAL DISTANCING
Staff who are unwell or displaying cold and flu symptoms will be staying at home to practice social distancing and help prevent spread of all viruses (whether or not they display COVID-19 symptoms), until they are symptom-free.
We also encourage all clinicians to ensure their chairs are positioned 1.5 m away from clients during face to face sessions. All non-essential meetings are to be cancelled or completed via Zoom/ online.
We understand that this may not always be possible, especially when working with children, but we encourage clinicians to review their practices to reduce the likelihood of exposure (e.g. avoid use of sand therapy trays, small items that may be difficult to sanitise).
ENCOURAGE GOOD HYGIENE & RESPIRATORY HYGIENE
Practising good hand and sneeze/cough hygiene is the best defence against most viruses. Team members are asked to wash their hands regularly and to avoid touching their face or eating without having washed their hands. Sanitiser is provided in each consult room and at reception. We encourage clinicians to use it frequently.

Cough into a tissue or your elbow if a tissue is not available. Dispose of the tissue immediately in a closed bin. Wash your hands and if unwell, avoid contact with others (stay more than 1.5 metres from people).
INCREASED CLEANLINESS WITHIN THE CLINIC
For additional precautions, ACPC is aiming to maintain hygiene and cleanliness, through regularly wiping down objects and surfaces, use of antibacterial spray, and encouraging clients to make use of hand-washing and alcohol hand gel facilities upon entering and leaving our clinic.
Common areas will be regularly cleaned by Customer relations Team and high contact items around the waiting room (e.g. toys and resources) and at the clinic will be removed.
FLEXIBILITY FOR PAYMENT
In the aim of promoting social distancing and rather than returning to the waiting room to make payment for the session, we encourage clients to pay for their appointments where possible via bank transfer BEFORE their appointments. Invoices will be emailed to you 2 days prior to your appointment. Bank details can be found at the bottom of invoices. Please  use the invoice number as a reference when making a bank transfer so we can easily locate your payment.
Alternatively, payments can be processed directly using clients' credit card once credit card details are stored into our secure booking system, however additional Fees apply (i.e. surcharge and processing fee). 
BOOKING APPOINTMENTS
Clients are encouraged to make future appointments via the phone by calling our clinic on 9541 1177 or by email info@acpcpsychology.com.au
WHAT WE NEED OUR CLIENTS TO DO
The following lists a summary of what we need ACPC clients to do:
ATTENDANCE
Please do not attend your appointment at the clinic if you or someone in your home is unwell, or if you have returned from overseas or been around someone returning from overseas recently. Please stay at home and contact our administration staff by phone or email if you cannot attend your appointment.
CANCELLATION FEES
Please CANCEL your appointment If you have symptoms of coughing, sneezing or high temperature.You WILL NOT be charged cancellation fees. However, please give us as much notice as possible as we have other clients who may be urgently waiting for an appointment. 

CHOOSING ALTERNATIVE OPTIONS
As a health service, it's important that we continue to operate as long as possible and with as minimal disruption to our clients. This means it's a good idea for our service to make some sensible changes to support the health of our clients and staff by introducing Telehealth/ Online Services to our clinic.
If you are therefore not able to attend your appointment face to face but would like to still have your session, we may be able to conduct this via a secure telehealth platform.  In order to support telehealth/ online services, the Australian Psychological Society (APS) has partnered with the technology provider, Coviu, to ensure that psychologists can continue to provide quality and effective face-to-face consultations with their clients, irrespective of geographical location. 
For further information regarding Telehealth/ Online services, please visit our Online Services page. 
SOCIAL DISTANCING
Please practice social distancing in our clinic. Please make use of our three separate waiting areas (waiting room corner chairs, the area near the stairs/bathrooms and the couch area) upon entering or wait in your car or go for a walk if you aren't needed in a session.
Please do not bring any family members, including siblings, into the clinic if they are not required to be there for an appointment.
We strongly encourage you to arrive on time, rather than early, for your appointment to reduce the number of people in the waiting room. If you arrive early, please wait in your car until the time your appointment is due to start.
We encourage you to leave the building immediately after your appointment and pay for your session by bank transfer or by providing your credit card details in our secure system to process payment. Payment is still required on the day of your session and invoices can be emailed by our admin staff once payment is received.
HYGIENE & CLEANLINESS
Please wash your hands on entering and leaving our building and/or make use of our alcohol-based hand gel which is located at reception desk. If you need to sneeze or cough, please do so into your elbow.
Thank you for doing your part in minimising the spread of viruses and helping our staff and other clients to stay healthy.
If you have any questions, please do not hesitate to contact your clinician via email or ACPC admin staff on (02) 9541 1177 or by email info@acpcpsychology.com.au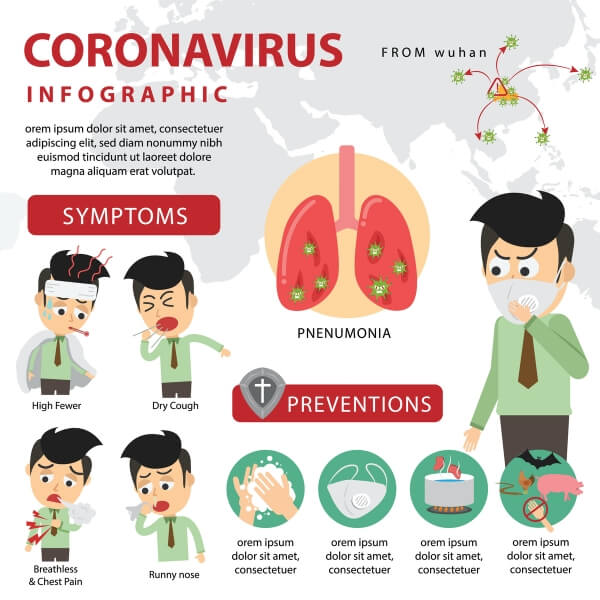 Further information can be found here:
CORONAVIRUS (COVID-19) HEALTH ALERT
https://www.health.gov.au/news/health-alerts/novel-coronavirus-2019-ncov-health-alert?utm_source=health.gov.au&utm_medium=redirect&utm_campaign=digital_transformation&utm_content=health-topics/novel-coronavirus-2019-ncov
INFORMATION FOR EMPLOYERS
https://www.health.gov.au/sites/default/files/documents/2020/03/coronavirus-covid-19-information-for-employers.pdf
TELEHEALTH: FAQ's FOR PROVIDERS
https://www.psychology.org.au/for-the-public/Medicare-rebates-psychological-services/Medicare-FAQs-for-the-public/Telehealth-services-provided-by-psychologists/Telehealth-psychological-services-rural-remote
BULK BILLED MBS TELEHEALTH SERVICES
https://www.health.gov.au/sites/default/files/documents/2020/03/covid-19-national-health-plan-primary-care-bulk-billed-mbs-telehealth-services_0.pdf