Autism study: Diagnosis delayed by two years in most children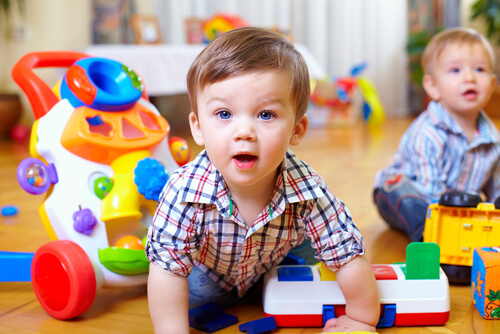 The majority of Australian children with autism spectrum disorder are not being diagnosed until they are four years old, more than two years after they can be reliably identified and given life-changing intervention, a study has found.
Leading autism researcher Cheryl Dissanayake said the average two-year diagnosis delay, which stretched to four years in many cases, was particularly concerning given extensive research has shown the significant improvement early intervention can have on these children's learning and development.
"The delay is the difference between a child with autism having an intellectual disability and a child with autism not having an intellectual disability," said Professor Dissanayake, the study leader and director of the Olga Tennison Autism Research Centre at La Trobe University.
The study comes a week after the Herald reported allegations of children with autism being abused in several Australian schools.
The first Australia-wide survey of more than 15,000 children with autism spectrum disorder (ASD) – which can vary in severity, but typically makes it harder for people to socialise and communicate – found the age of diagnosis differed among states and territories but less than three per cent of children were identified by age two, the earliest a reliable diagnosis can be made.
While children in NSW and Western Australia were identified just under four years of age on average, most children in Queensland and the Northern Territory were not picked up until they were about 4 and a half.
To conduct the survey, PhD student Catherine Bent used data from children under seven registered with a federally funded autism support program between 2010 and 2012. Their results are published in Monday's Medical Journal of Australia.
Professor Dissanayake said while the onset of ASD was variable, most children showed signs from early infancy, such as absence of eye contact when they smiled and not engaging or mimicking others around them.
To decrease the diagnosis time she said more primary health care doctors, maternal nurses and child care workers needed to be trained to detect these early signs, especially given the steady rise in children with the disorder over the past two decades.
Between 2003 and 2005 the prevalence of autism in children under five was expected to rise from 16.1 per 10,000 children to 22 per 10,000. But by 2012 the number of children registered with the federally funded autism support program was three times higher than the 2005 number.
"In practice, anyone who deals with young babies and children needs to know about these signs, plus we need to work with parents to raise awareness," she said. "A lot of families inform us they have concerns and go [to see their GP or nurse] and they're dismissed," she said.
In a previous study Professor Dissanayake and her team trained Victorian healthcare workers to detect early risk signs and found 81 per cent of children identified in their second year of life had a diagnosis by 21 months.
While invention helps at any age, the earlier the better, she said. "There's been a lot of research on the outcomes of early intervention and there's little doubt it's important. That's when the brain is the most malleable."
Professor Dissanayake said there were several reasons for the rise in children with autism; the disease criteria has broadened, there is now increased awareness in parents and doctors and many parents were older when they had kids.
"A risk for developmental disorders is parental age and parents are having their children later," she said.
Factfile
About one per cent of children worldwide have autism spectrum disorder.
About 230,000 Australians have ASD.
But only .74 per cent of children with the condition have been diagnosed.
It is more prevalent in boys than girls.
There is no single cause of ASD, but research has found a strong genetic component.
Please see the following link for the complete article  http://www.smh.com.au/technology/sci-tech/autism-study-diagnosis-delayed-by-two-years-in-most-children-20150405-1mettx.html#ixzz3i5kokWYF

Source: By Nicky Phillips Sydney Morning Herald